Dog Beds for Medium Dogs Crate Pad 36" 42''47''Washable Anti-Slip Pet Beds Mattress Kennel Pads
Premium Dog Crate Bed Mat: Soft Fleece Plush Material Makes it Gentle Feeled Surface and PP Fiber Inner Makes it Durable for Long Time Use.Good for Small or Large Dogs

100% Washable Dog Beds Pad: Fabric Fleece Matrial Mats Allow both Machine and Hand Wash in Cold Water, Gentle Cycle and Tumble Dry. the Crate Mat will Recover Original Shape after Many Times Cycles of Washing

Anti-Slip Bottom Design: Non-Skid Bottom Design Keep the Crate Pad in Position Firmly ,Prevents Moving and Shifting,Works Great on Hardwood Floors,Standard Crate or a Stand alone Pet Bed on Floor or Ground

Multi-Use Pet Beds Mat: 36 to 47 Inch Size for Choose, Suitable For Cats,Medium and Large Dogs,Cool in Summer and Warm in Winter,Universal Used In Pet Cages, Rear Seats In Cars, Sofa,Furniture and Seats

Size Details: 27.5 ☞(27.55 x 19.68 inch) , 36 ☞(35.43 x 23.62 inch) , 42 ☞(42.12 x 29.52 inch),47 ☞(47 x 33 inch)

Material:High Quality Fleece and PP Fiber & Durable Material
100% Allow Hands or Machine Wash
Anti Slip Bottom Designed Crate Pad Mat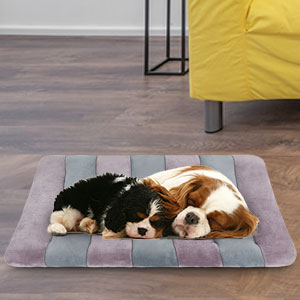 Multi-Size Choice:
36 to 47 Inch, Suitable For Small,Medium and Large Dogs,Cool in Summer and Warm in Winter,Universal Used In Pet Cages, Rear Seats In Cars, Sofa,Furniture and Seats
Healthy & Comfortable:
Soft Fleece Premium Plush Material Makes it Gentle Feels Surface and PP Fiber Inner Makes it Durable for Long Time Use.Good for Small or Large Dogs
Decorations:
Colors of the bed mat are good complement any home decor
Note:
This dog bed is not chew resistant, if your dog like chewing something, suggest to teach him not do it, because almost all dog bed is hardly to resist their chewing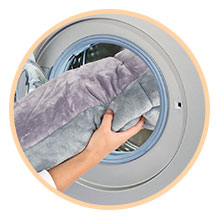 Dog Crate Bed 100% Washable

Fabric Fleece Matrial Mats Allow both Machine and Hand Wash in Cold Water, Gentle Cycle and Tumble Dry. The Crate Mat will Recover Original Shape after Many Times Cycles of Washing
Long last material,the fleece cushion holds to years of use and wash,the ultra-soft fleece won't pill up like other fleece pet beds.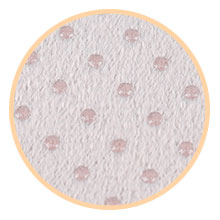 Anti-Slip Dog Beds
Non-Skid Bottom Design Keep the Crate Pad in Position Firmly ,Prevents Moving and Shifting,Works Great on Hardwood Floors,Standard Crate or a Stand alone Pet Bed on Floor or Ground
The Anti-Slip Bottom will Keep Your Dog Safe When Nap on the Mat,Super Soft Surface Will Offer a Comfortable Feeling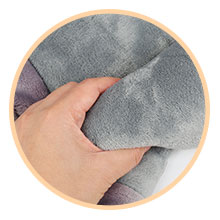 Short plush fabric sleep surface is soft on paws and noses
Which is the perfect choice for pets who like to sprawl and snooze the day away,designed for smaller, large,older or disabled pets.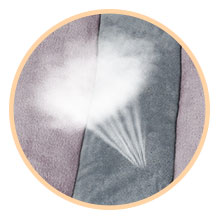 Breathable protect your pet's skin

Breathable, making your pet sleep more comfortable
Does this bed have a zipper anywhere on it?

No zipper, you just throw the entire bed in the washer. Comes out great!!

Is the item durable?

Perfect and durable, unless the pet bites

Is the actual size up to 42 and 47 inches?

Yes. I bought the 47 inch and it is a perfect fit in my 48 inch crate.