Lagre Dog Bed Crate Pad Dog Mat Mattresss Pet Beds Foam Cushion Anti-Slip Kennel Bed with Washable Cover
Premium Material Foam Dog Bed: Inner Layer is Made of Premium Foam which Give the Bed Perfect Combination of Support and Good Comfort by Combining a Sturdy Foam Base, Helps to Reduce the Joint Pain of Pets Effectively, Improve Pet Health, Joint Activity and Strength.

Anti-Slip Crate Kennel Bed Design: The Bottom of the Bed Cover Contains Non-Slip Silicone to Prevent Movement of your Dog Bed,Ensure the Safety of Pets; Thick Spongs Foam Design Help you to Give Pets Healthy Growth.

100% Washable Dog Beds for Large Dogs Clearance: The Dog Bed Cover is Recyclable Washable Designed, Can be Removed and Put into Washing Machine; Easy to Clean and No Grooves Accumulate Debris.

Easy to Install Dog Beds: We Suggest take it Apart from Vacuum Pack for 48 Hours Before Put the Foam into Dog Bed Cover and Pull up the Zipper.

Size & Noted: M →(31.5"*25"*2"); L →(39"*33"*2"); XL →(47"*39"*2"); If you have any product questions or suggestions, or have concerns about the products which you have purchased, we would be happy to hear from you.Please note that since it is vacuum packed, please take it apart for 48 hours before using it.

Usage after 48 hours
We have compressed the bed stuffings during delivery, please you try to let them get back into shape before put them into the cover.
And Please just let the bed stays alone before it fluffs up (at least 48hrs), and do not let your pet sleeps on it during the time.
.
Machine Washable
The bed has a zipper at the bottom of the cover, the cover is pretty convenient to remove and wash it.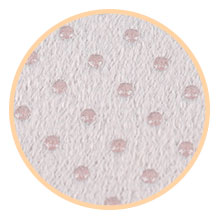 Anti-Slip Bottom
Foam Dog bed's bottom is made of non slip material, not easy to move,
prevent moving and shifting when your pet steps on, steps off, or curls up for a nap, they will feel secure and happy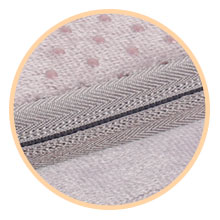 Durable zipper
High quality zipper, not easy to broken after many times usage
                                                   
Release stress
The Dog Bed does help your pet to release its neck and spinal pressure when it sleeps on the bed.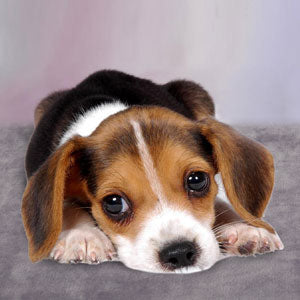 Product Features:
1. High rebound foam is good for correcting pet bones and ensuring healthy growth of pets.
2. Comfortable and soft, providing a comfortable, warm and quality sleeping environment for pets.
3. Zipper design, easy to disassemble and put into the washing machine for cleaning
4. Non-toxic and harmless materials, healthy and safe use
5. Suitable for cat and dog cages
6. The bottom non-slip silicone, no movement, protect the pet from playing on the bed without falling
7. Diverse product sizes for Small/Medium/Large/X Large dogs



How to wash the bed?

I just throw the cover in the washer in cold water and lay them flat to dry.And it didnt shrink. No color fade either.


Is easy to remove the cover?

Exactly! The 360° zipper makes it very easy.


How soft is it?

Very soft, My puppy loves to sleep on it.


Does it wash well in the washing machine?

Washes perfectly! I've washed it, cold water, and tumble dry, low heat.


Does this work well if you put it inside a dog igloo outside?

Yes, it works pretty much anywhere. Your location should easily work.


Can this be used indoors (Bedroom) ?

I use mine both in the bedroom and downstairs in the living room. My cats love them.


Is it easy to clean?

Yes!!! Machine wash, tumble dry.


Can this be used for a kennel when shipping my dog by air?

Sure, you can