Large Dog Bed Washable Crate Pad Anti-Slip Mat 36/42/47 inch Soft Pet Beds Mattress Kennel Pads
Premium Fleece and Plush Material Surface Makes it Soft Gentle Feels and PP Fiber Inner Makes it Durable for Long Time Use.A Good Crate Pad Mat for Small to Large Dogs

Anti-Slip Dog Beds for Large Dogs Clearance: Anti-Slip Bottom Design Keeps the Crate Pad in Position Firmly ,Effectively Prevents Moving and Shifting,Works Great on Hardwood Floors,Standard Crate or a Stand alone Pet Bed on Floor or Ground

100% Washable Dog Bed: Our Fabric Fleece Matrial Mats Allow both Machine and Hand Wash in Cold Water, Gentle Cycle and Tumble Dry. The Crate Mat will Recover Original Shape after Many Times Cycles of Washing

Pet Beds Size Information: 36 ☞(35.43 x 23.62 inch) , 42 ☞(42.12 x 29.52 inch) , 47 ☞(47 x 33 inch)

Multi-Size Choice Crate Pad: 36 to 47 ines, Suitable For Small,Medium and Large Dogs,Cool in Summer and Warm in Winter,Universal Used In Pet Cages, Rear Seats In Cars, Sofa,Furniture and Seats

High Quality Fleece and PP Fiber & Durable Material Made
100% Washable: Allow Hands or Machine Wash
Anti Slip Bottom Designed Pets Crate Mat: Non-Slip when Using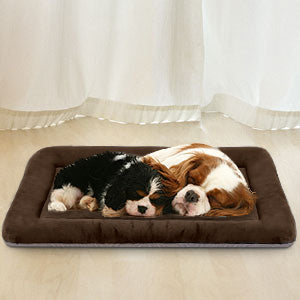 Multi-Size Choice:
36 to 47 Inches, Suitable For Small,Medium and Large Dogs,Cool in Summer and Warm in Winter, Can be Universal Used in Pets Crate, Back Seats in Cars, Sofa,Furniture and Seats
Healthy & Comfortable:
Soft Fleece Premium Plush Material Makes it Gentle Feels Surface and PP Fiber Inner Makes it Durable for Long Time Use.Good for Small or Large Dogs
Decorations:
Colors of the bed mat are good complement any home decor
Note:
This dog bed is not chew resistant, if your pets like chewing something,we suggest don't allow to chew it, cause it is a sleeping bed for pets, the dogs' teeth can even destroy a bone.
.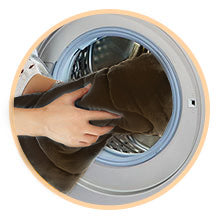 Premium Washable material

Allow both machine and hand wash in cold water, gentle cycle and tumble dry, will recover it original shape after many times cycles of washing,won't deformed or faded.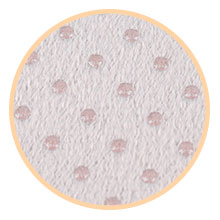 Anti-slip Bottom Design
Anti-slip Bottom Design keeps the Crate Pad in Position Firmly, Keeps your pets safe especially when napping or sleeping on the it. Prevents Moving and Shifting,Works Great on Hardwood Floors,Crate or a Stand alone Pet Bed on Floor or Ground.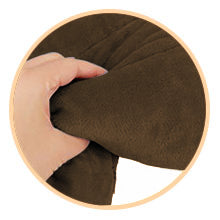 Soft plush fabric surface

Perfect choice for pets who like to sprawl and snooze the day away,designed for smaller, large,older or disabled pets.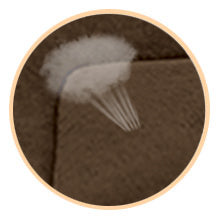 Breathable Crate Mat
Breathable material, makes your pets sleep heathy and comfortable,warm in winter.

Can someone provide the height? I have an old (short) dog with trouble stepping into his bed. Need a bed with a low/no step solution. thank you

This is essentially a mat, not a bed. I'm using mine as crate liners so my dogs aren't sleeping directly on the plastic trays. It's maybe 1/2" high? Very low profile. Your dog shouldn't have any issues. It's great quality and even though it's thin, there is still a fair amount of padding. Also has held up well to regular washing.